The Day of Prayer for the Peace of Jerusalem (DPPJ), begun in 2002 in meetings with leading political and religious leaders from Israel and the United States, has become the largest Israel-focused prayer event in history.
The DPPJ is a grassroots movement that has been propelled forward by the participation and endorsement of more than 1,500 Christian leaders around the world.

Observed annually on the first Sunday of every October in churches in more than 175 nations, it has leveraged the participation of tens of millions of believers worldwide.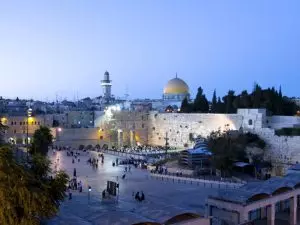 Psalm 122:6 gives us as believers a clear prayer mandate for the city of Jerusalem: "Pray for the peace of Jerusalem: 'May they prosper who love you.'" The DPPJ was organized and established on this sole purpose – to carry out the mandate of scripture and to encourage believers globally to do the same.